ABOUT US
FACILITATING & ACCELERATING TEAMWORK
CORPORATE ROWING
High performance teamwork has the potential to improve the way New Zealand does business. Our comprehensive teamwork packages deliver commitment, accountability, trust, engagement, direction and momentum. We have developed an engaging and enjoyable shared experience, which measurably improves teamwork. Dr David Harris developed the research based framework for the AUT MBA Paper "High Performance Teams." The paper was a finalist in the international MBA Round Table Innovation Awards. We are proud to be using the ultimate team experience to create teams that work.


MISSION
To improve the way businesses approach teamwork.


VALUES
INTEGRITY: Do as you say you will do
EMPATHY: Take into account all stakeholder's perspectives
PROGRESS: Continually think strategically, learn and improve
EXPERIENCE: Enjoy the journey and make it enjoyable for all involved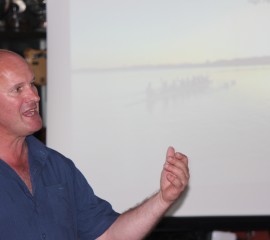 Dr David Harris
Experienced Businessman
Experienced Facilitator
Dr of Organisational Behaviour
High Performance Team Expert
David is the course facilitator. His doctoral research explored the governance environment of New Zealand rugby – and how to maintain the dominance of the All Blacks. His business experience over 30 years covers large and small business, including start-ups. He developed and runs AUT University's MBA High Performance Teams programme. David is passionate about high performance teamwork.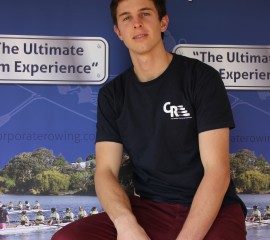 Gerard Campbell
Experienced Rower and Coach
Operational Manager
Event Co-ordinator
Gerard was an age grade New Zealand Rowing representative. He is using his networks in the rowing community to organise and deliver long-term value to New Zealand businesses and rowing clubs.